prepainted steel sheet for construction
2023年1月11日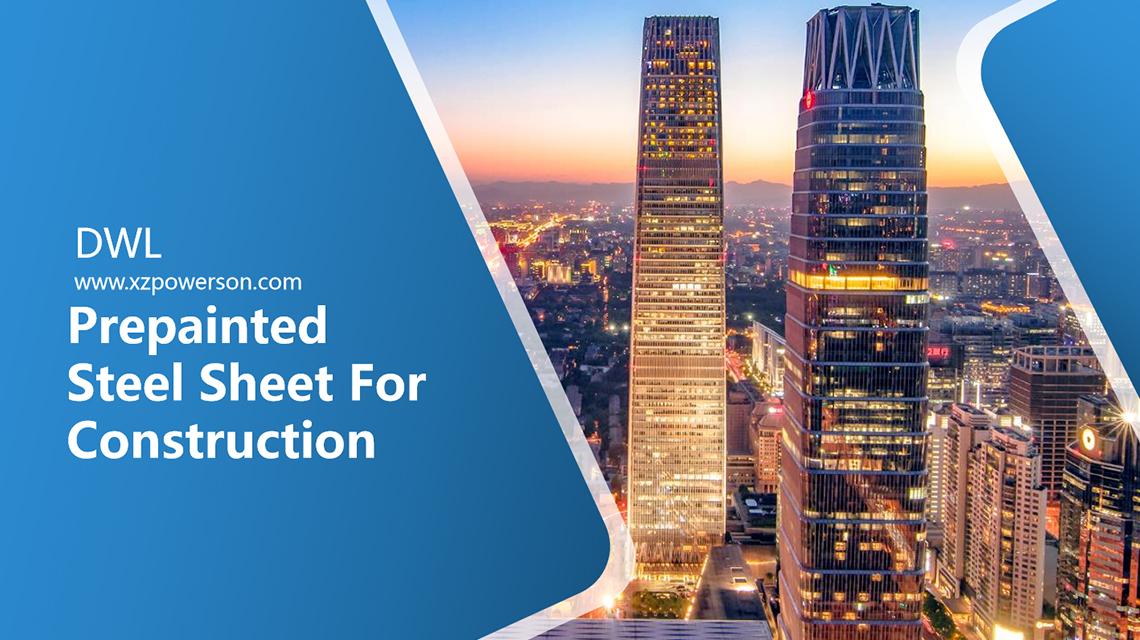 Prepainted Steel Sheet For Construction
The prepainted steel sheet for construction is an attractivesubstitute for wood and other materials, owing to its advan-tages, including fast color, good durability performancechalking resistance, etc.lt minimizes the maintenance cost. Atthe same time various colors surface structures and coating.provide such products with great flexibility and option.
In China, more than 90% color coated sheets are applied inconstruction, and Powerson metal's prepainted steel sheets are alsowidely used in such field.
Powerson Metal's prepainted steel sheets satisfy the large-scalehalls'rigorous requirements in construction in material colorshape, quality, property, etc. They have been recognizeoby many landmark buildings in China, covering hall centerssports halls, aviation knobs, cultural facilities, etc. After 20years'continuous research and improvement, Powerson Metal hasbeen not only widely used but also been commonly recognized in auto non-ferrous metal. power industry. coal mininglight industry, medicine,foodstuff, etc. Baosteel's constructionsteel has already substituted traditional building materials
with its safety, durability, esthetic guality and environmental-friendly property, for always building up a comfortablenarmonious and cozy living environment, from schools anoresidences to commercial buildings, and from villas to topgrade commercial apartments.
18 years steel export experience.